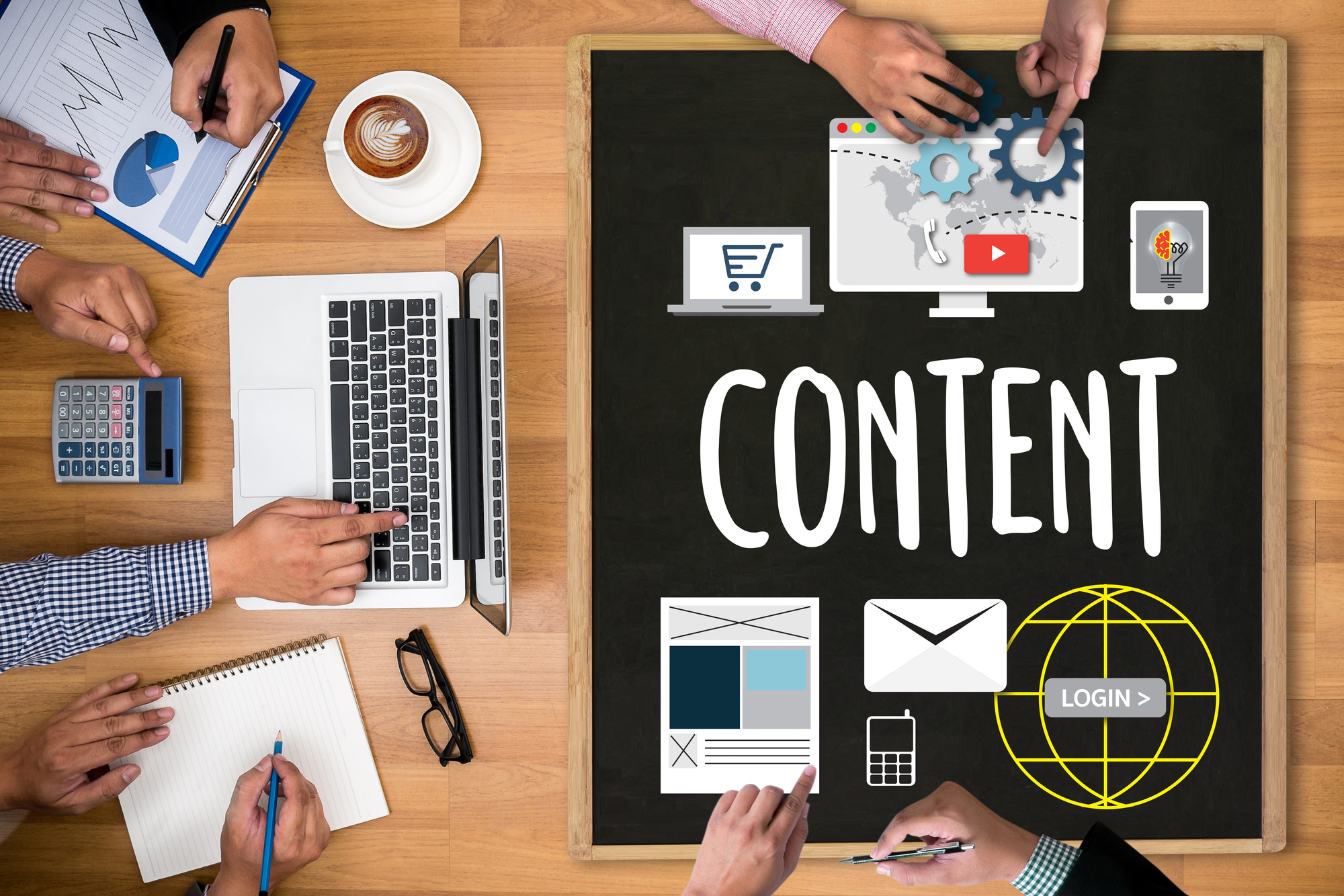 5 Content Marketing Trends You Need to Know for Your 2019 Content Strategy
Did you know that 53 percent of businesses use content marketing?
Along with that, 51 percent of the business that uses content marketing publish each day.
That's a whole lot of content!
Because many businesses use this strategy, there have been a lot of recent developments in the industry. And, if you're a business owner or content marketer, it can be hard to keep track of all the changes.
Lucky for you, this article will tell you all the content marketing trends you need to know. Soon, you'll know exactly what to do for your site.
Read on to learn more!
1. People Want a Connection
In a fast-paced world where everything is online, it can often feel as if no one is actually trying to connect with you. And when viewing advertisements, people often feel the same.
Because of this, one of the biggest trends you'll see in content marketing is a push to make the customer feel valued and connected with. Instead of churning them through the marketing funnel, marketers will begin molding the marketing funnel to help their audience.
What does this look like?
It's not much different outside of being intentional, but one major change is that content is meant to sell alone. Educational content for potential buyers is not a new idea, but the trend is to include education that helps beyond buying the product.
Let's say, for example, you sell coffee beans. Of course, you might publish an article called, "How to Determine Which Coffee Bean Is Best for You."
In 2019, expect to see articles that say, "How to Store Your Coffee Beans for Longer." This article won't help your business; in fact, it may even slow it down! But it will show your customers that you care about them as humans, not just as consumers.
2. Content Marketing Is Mainstream
For some time, content marketing was an additional form of marketing for a business. Most business owners saw it more as an option.
Now, many people are beginning to see why it should be a part of mainstream marketing efforts. It's no longer just an SEO boost.
Content marketing helps your business create a better relationship with your customers. It helps them trust you more and understand what your business does.
Content marketing doesn't stop with helping customers. Because of its shareable nature, good content marketing will develop new leads for your business. And even if you don't get a lot of shares, you're sure to see some search engine traffic with your efforts.
3. Don't Forget Video Content
By 2021, over 80 percent of all online traffic will be video content. If your business isn't hopping on this bandwagon, you are missing out.
Often, people become a bit worried about making video content. Planning, shooting, editing, uploading, and the rest of the work that comes with video content can seem overwhelming.
But the secret is that it's not that hard at all. In fact, your video content may not take any longer than your written content.
You can use your smartphone and a free editing app to get all the work you need to be done. Of course, you may have better videos if you invest in a nice camera and editing software, but it's not a requirement.
Whatever you do, make sure your video content looks professional. Like with writing, bad quality a reflection of your business.
4. Distribution Is Key
Imagine spending hours and hours each week to come up with the best content you can. It's well-researched, and you wrote it perfectly. It could even help people.
But then, no one reads it, and you're left asking yourself why no one saw your content. This situation can be a frustrating one to be in.
In 2019, distribution of content is a key component to your content marketing efforts leggi qui. Even if you don't know exactly what that means, you've been doing it all along.
Ever sent a friend an article or shared it on social media? You've distributed that article on a small scale.
As a business, you need to find out what distribution efforts work best for you. Make sure to do some testing between all the different formats.
Social media is an easy distribution process, but people often miss articles online. Like social media, email chains work well too but don't be surprised if no one sees it either.
While you should still make the effort to do traditional distribution, you'll need to find new ones that can also help.
Try to find opportunities to speak at local events, or send physical content to buyers of your product. Of course, these are harder to do than other distribution, but they could work if done well.
5. SEO, SEO, SEO
You might have hoped this article would have said that SEO is dead and gone. But the truth is that it's still as alive than ever.
But it's also changing often, and Google has changed it to make it more user-friendly.
Marketers used to be able to get away with adding a few keywords and hope for the best. Now, users must also write for the way someone will enter a search in text or by voice.
There are plenty of new developments in SEO. Make sure to read more about them to find out how you can do it best.
Looking for More Content Marketing Trends?
Now that you know 2019's content marketing trends, you should be ready to start implementing some of them on your own site.
Keep in mind that not every trend will work for your business. Make sure to do some testing before you make a practice standard.
Did you enjoy reading this article? Check out more like it in our blogger outreach section.