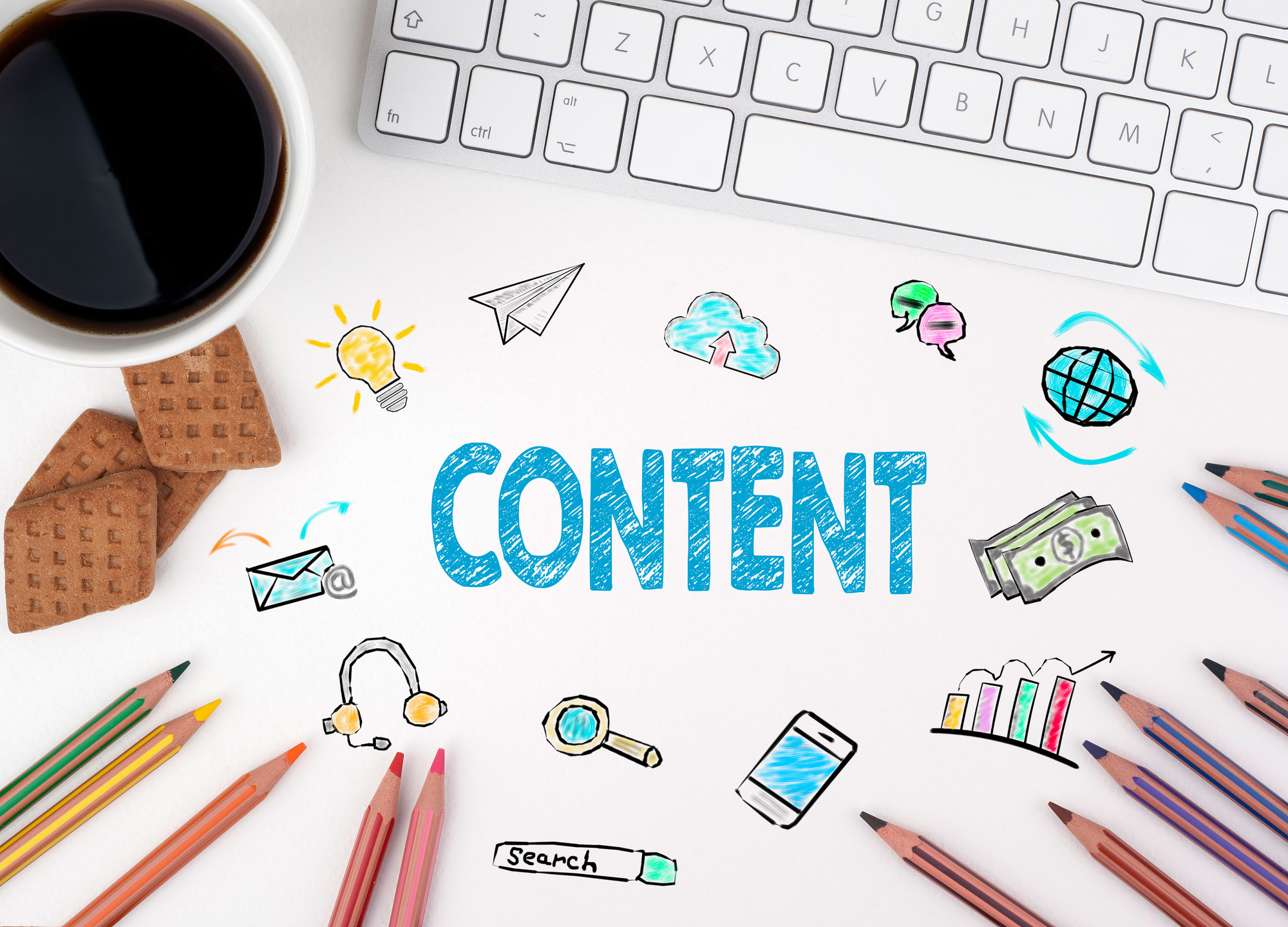 Raise Your Ranks: 10 Content Writing Tips for SEO
When a user types something into Google (or any other search engine) they're faced with a list of results, often with paid-for links at the top. But up to 80% of users will bypass those paid for links, and click on the organic content instead.
If you want to raise the performance of your pages in search engine ranking, these content writing tips will help. Here are our top ten tips for better SEO content.
1. Keywords
No tips for content writing are complete without mention of keywords. Since the early days of SEO, the choice and inclusion of keywords have been vital for performance.
Your content should focus on a primary keyword, but you should back that up by including related secondary keywords. These are the 'long tail keywords', that by themselves don't account for much traffic but when combined they will boost performance significantly.
2. Answer Questions
Most searches are four words or longer; that's because searchers are asking questions and to rank better you need to answer them. The big search engines have got much better at working out which pages directly answer the question the searcher has entered.
You can help them out by including questions in headings, and the answer in the following sentences. This content could get picked out for use as a featured snippet in the Google Answers box.
3. It's All About Content
Search engines have also improved the way they decide what is quality content. Yes, they can even check your grammar, so make sure that you've run your content through a program such as Grammarly.
Google has a tool called Latent Semantic Indexing. They know which subjects belong together, and which names, places, and brands are likely to be linked. A good SEO content writer will weave these terms into your pages, helping it to perform better. Click here to read more about content SEO.
4. The Shock Factor
Put pretty much any term into a search engine and you're faced with hundreds of thousands of results. Even if you make it up to the first page, what is going to convince a reader to choose your page over any other?
The answer is a great hook. Something that comes early in the piece that they may not know, or is engaging in another way. It could be a statistic, a surprising opinion or a personal anecdote; it just needs to help you stand out in a crowd.
5. Purposeful Content
Why do you have a blog? What do you want it to achieve? When you're talking to your customers, what do you want them to do beit-mirkahat.com? The answer to these questions should be at the forefront of your mind when you create your content.
Using better SEO gives you the opportunity to attract readers, and you then need to convert them to customers. You can do that by answering their questions, offering them something useful (worksheets, eBooks) or by being a subject matter expert and teaching some of what you know.
6. Add to the Conversation
Do you want to know how to write SEO content that seems credible? How can you establish your place in your chosen field? The answer is by adding key statistics from reliable sources such as Statistica.
You can give context to your work and reinforce your arguments by careful external linking. Choose credible sites such as newspapers, industry bodies or government web pages. Links to Wikipedia or Reddit have far less weight.
7. Make the Keywords Count
It isn't just which keywords you use, it's where you put them. The title of the piece and in the body are obvious choices, but there are other places to include them: The URL, Headline tags (H1 & H2), and the image_alt attribute are all useful to search engines.
If you want to help your readers, also include them in the meta tag. If your reader sees that you are supplying the information they are looking for, they are more likely to click through.
8. Remember the Reader
Search engines are now watching how long a reader spends on your site before they hit the back button to return to their search. If readers are getting a good quality experience on your page, you'll move up the rankings.
So keep the reader at the forefront of your mind, and create compelling, quality content that they will want to read. Some other tips to increase engagement are to include images, including infographics and video. Putting a video on your landing page can increase conversions by 86%.
9. Grab a Headline
We've already mentioned how your headline should include your keyword, but if you just deliver a dry string of search terms it's unlikely to engage the reader's attention. Instead, try to come up with a compelling title.
Headline writing is an art, but there's plenty of material to study. Consider tips like:
Including numbers in the title (5 ways to…)
Connect emotionally – use language to reflect that.
Make your case or establish your logic.
Ask questions – What, When, Why or How?
Yes, you will have seen some of these techniques in clickbait headlines, but there's a reason for that. They work.
10. Boost the Signal
Leverage your network to get your content in front of as many people as possible. Do you know any influencers in the field who might share, or link back to you? All of this increases the credibility of your content and that helps it to climb the ranks.
If you need help to find an authority to be a guest blogger for you, or a blog to share your work, we can help.
That's Our Content Writing Tips
We hope that the content writing tips we've shared here today have been useful. SEO is an ever-changing field, and as search engines refine their techniques so SEO content writers have to adapt and improve. But right now? These tips are gold.
And if you liked this article, then follow our blog for more about SEO, guest posts, lead generation, link building amongst many other things.