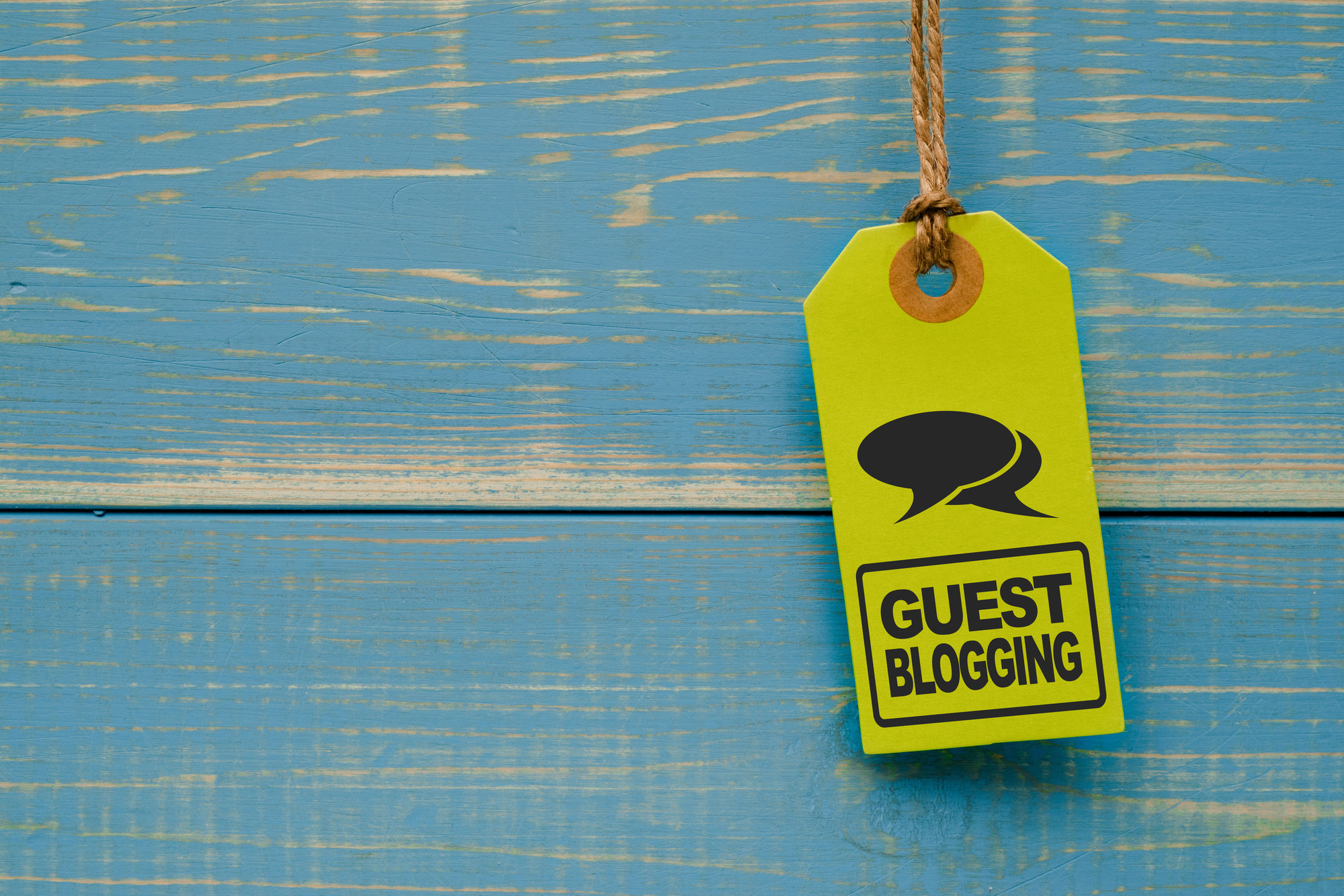 Are Guest Bloggers Wanted In 2018? An Updated Guide to Guest Posting
All over the world, thousands of people are guest blogging to build brand awareness and boost traffic. At the same time, editors are able to publish quality content from industry experts.
It's truly a win-win situation for both sides of the coin. But, given the way the SEO landscape can change without warning, the question occasionally pops up: are guest bloggers wanted anymore? Well, read on to find out!
Are Guest Bloggers Still Wanted?
The answer to the question is: yes, indeed. This is not a passing SEO fad that's likely to go out the window any time soon. Guest blogging helps companies build backlinks and increase site traffic.
In truth, guest posting is a valuable tool for both sides of the party – the publisher and the writer. Having someone with expert knowledge contribute to a site is good for the publisher. Meanwhile, being published on a reputable site and gaining notoriety is good for the writer.
How to Stand Out
One of the best ways to build credibility and get noticed is to create a professional website. Be sure to focus on adequate web design and SEO strategies. A professional, well-built site can easily translate into dollar signs and opportunities.
Say the managing editor from one of your favorite publications visits your website, what will they see? Is your content catchy? Is your portfolio up to date?
Do you link to social media from your site? What kind of a following do you have there? Social media engagement is the name of the game. It'll make you an even more alluring prospect to managing editors everywhere.
Where to Find the Opportunities
You can always begin with the ruler of the SEO universe, Google. Here are a couple search terms you could plug in to get the lay of the land:
Submit a guest post
Guest post
Accepting guest posts
Guest post guidelines
Who runs the game after Google? All the social media bigwigs, including Twitter, Facebook, and Instagram. Many companies will post their need for guest bloggers via social media. Simply type in "guest post" in Twitter or Facebook to see what's going on out there.
Also, where there's a market, there's a dedicated job board. Some of the most vibrant job boards for freelance bloggers include:
Keep your eye on each of these sites to see who's posting guest post opportunities.
A Master List of Guest Post Opportunities
Here at Guest Post Tracker, we've sifted through a lot of the online world you. We've compiled a list of over 1,500 guest posting sites that would be willing to accept your guest post.
All you have to do is select the sites you'd like to reach out to, make your pitch, and then watch your website's ranking climb. Opportunities within this list can not only boost your traffic but also build your professional credibility.
Preparing to Make Contact
Editors receive hundreds – sometimes thousands – of pitches from freelance writers on a regular basis. So, even though you have to hit the pavement hard and draft thorough e-mails (with writing samples) multiple times a day doesn't mean you can cut corners. In fact, you'd be doing yourself a disservice if you didn't prepare well at this stage.
Study each and every blog you'd like to be published on. Determine who their audience is. Also, what type of content do they like to create? Is it filled with general concepts or detailed tutorials? Do they love listicles, how-tos, or infographics?
Read some of the comments. What are people really showing interest in? When it's time to reach out to an editor, you'll be well-versed in their content and it'll show in your pitch letter. That could be enough to make you stand tall above all the noise.
How to Write a Killer Pitch Letter
Once your web presence has been established through a professional site, it's time to put yourself out there. Whether you use our list of sites or hunt down opportunities through job boards, a killer pitch letter is what's going to seal the deal.
Ironically, here's a very important point that a lot of folks seem to forget: make sure you read their contributor guidelines. Pitch them the way they want to be pitched. Answer any pertinent questions they'd like to have answered.
Elna Cain is a phenomenal coach for new freelance writers. She shares her secret to a perfect pitch. In fact, she's even shared her very first pitch letter that landed her the gig. Here are some of the core elements to a good pitch:
Indicate what, specifically, you enjoy about their blog.
Show what you can do for their blog.
Briefly indicate your industry-related experience.
Include one to three samples of your published work.
If you're just starting out and don't have any published work, fear not. You can include a piece you've published on your own website's blog.
You can also self-publish through any number of platforms, including Medium and LinkedIn Publishing. Feel free to include those samples until you have a few other guest posts under your belt.
Notes About Your Samples
Sometimes, you can send a pitch with three potential headlines – articles you'd like to write for them. Other times, you might want to send a full article.
If you choose to go send a full article, make sure you format it like the ones on their site. Use headers in the same way they do, bolded text, images, and any other special formatting the way they do.
Include internal and external source links. Your external links should link to reputable industry sites that demonstrate authority. Your internal links shouldn't be overstuffed. An average of two will do.
Guest Bloggers Wanted
Without question, guest blogging is a gold mine of opportunity if handled correctly. For more details on this exciting new venture, feel free to read our ultimate guide to writing a guest post blog.
And, when you're ready we'll be more than happy to open the gateway to over 1,500 sites just waiting for your guest post.