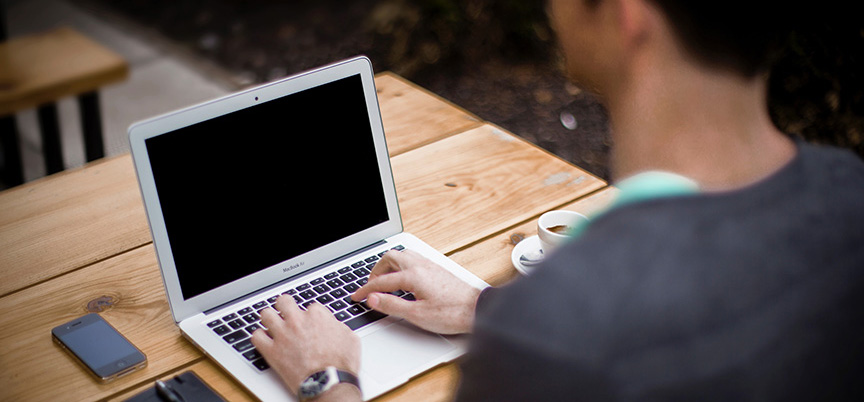 How To Get To #1 On Google With Just 2 Guest Posts
I have been doing SEO since 2002. Search engine optimization has come a long way over the course of 16 years.
One of the things I love about doing SEO for multiple websites at the same time is I get to see what works and what doesn't.
Because of all of the changes that Google has put into place with link building, figuring out how to successfully link build has been a top priority for me.
I've been experimenting with guest posts for a long time now and recently I stumbled onto something that made me change the way I do link building altogether.
Using Guest Posts For SEO
First off let me just say that guest posting has a lot more value for the growth of an internet business than just SEO.
One of the reasons I love guest blogging is because I know I will get extremely targeted visitors to Guest Post Tracker who are likely to join. If there is any SEO benefit, it is secondary to me (but it's a close second).
Having said that, here is how I would recommend you use guest posts to get to page one of Google.
Step 1: Find A High Quality Blog In Your Niche That Accepts Guest Posts
This is the most important part of this process. You need to find one blog that has a ton of readers, high domain authority, awesome social signals, and it needs to be in your niche.
Take your time on this step. Do your research. You can use the list of guest posting sites at Guest Post Tracker to find one quickly.
Again, I can't reiterate enough how important it is that the blog you choose to submit a guest post to has a decent domain authority, has a ton of social signals (use this tool to check social signals), and is in your same niche.
Step 2: Make Your Guest Post Pitch
I've spent a lot of time writing about how to write the perfect guest post pitch. Check out that article on how to do it right. The bottom line of pitching yourself for guest posts is to focus on building relationships. A cold email asking to write a guest post is the #1 WORST way to pitch yourself.
Step 3: Make Your Guest Post SEO Friendly
Many of the high quality blogs are going to require that the guest post you submit be something that is original, or matches the quality of their blog. So you need to take the time to write an article (or have one written) that they will post without question.
Inside of your blog you need to work naturally into the content a keyword rich link back to your site. The anchor text of this link should be a phrase you actually want to rank for. It is also important that if possible you do not link to your home page but rather link to an internal page in your site.
Now before you go out and start getting 100 guest posts that all link to your site using the same anchor, let me warn you that this is a good way to get yourself penalized for unnatural link building. Remember, we're learning how to get to page 1 of Google with just 2 guest posts.
Step 4: Link To Your Link
Now let's get that second guest post link. The second guest post is not going to do what you might assume it would. We're not actually going to link back to your site, at least not directly.
In this second guest post were going to link to the first guest post we posted on the high quality blog apoteksv.se.
Why are we doing this?
We want to build up the power of that one awesome link. So we build a link to it to make it more powerful.
On this second guest post, it doesn't have to come from as high value or powerful blog, but it should be in the same niche.
The anchor text you use in this link, should be a variation of the anchor text you got in the first guest post. So for example in the above image you see the phrase "gourmet candy" as the anchor on the high value blog. On the second guest post we might do something like "best gourmet candy online" or "top gourmet candy ideas" (more on these later). It includes the phrase but is not the phrase exactly.
Step 5: Social Signals
One of the critical factors that Google looks at when deciding how much weight they should give a link is if there are any social signals pointing to the page where the link is.
For example, are there comments on the page, has the page been liked or shared etc. As much as we would all love to have this happen naturally sometimes you just need to make it happen so the links look natural.
So the last step is to make sure there are social signals pointing to both of those guest posts, but especially the second guest post. Even if you have to ask your friends to comment and share the posts etc, do it.
After you have gone through the 4 steps, feel free to repeat steps 3 and 4. You can point 2 or 3 guest post links to your main guest post to really drive up the power of that one link that points to your site.
Real Life Case Study
So I mentioned that you could get to page 1 of Google with just 2 guest posts. I've shown you how to do it and now I will show you an example of exactly how I did it with one of my clients using Guest Post Tracker.
One of the clients I worked with wanted to rank on page 1 for the phrase "gourmet candy" (among many other phrases). So as you have seen from the screen shots above, I did exactly what I had described.
I found a blog that was in the food category and that had good social signals and a pretty good domain authority.
I got them one guest post link from a relevant high value blog that linked to their shop page (not homepage) using the phrase "gourmet candy".
Then I went out and got another guest post link that linked back to the first guest post using the phrase "Best gourmet candy online".
I made sure both pages had social signals and then waited for the search engines to index the links.
NOTE: I didn't get any other links that had the anchor text "gourmet candy" but I did get a few other links (using this same technique) to that same page that targeted other phrases. Some of those phrases did include the term "candy" (ie online candy store) I'm not sure how much this played a part in the rankings for the phrase "gourmet candy" but here is how they rank as of this morning.
#1 on Google with one guest post pointing to their site and one guest post pointing to the first guest post. Pretty awesome to see such growth in the rankings from just 2 links.
Now is this the end all be all in SEO and link building? Absolutely not. Could this be a fluke? Sure. My client has a great link profile with many natural links because of the media and PR attention they receive. But when I started working with them they had no meaningful rankings in the top 100 and had not done any SEO.
So from an SEO standpoint they definitely have no other links pointing to this page that use the phrase gourmet candy or any variation of that.
The point is, there could be other factors that contribute to this ranking but the results don't lie.
How Does Guest Post Tracker Work?
New to Guest Post Tracker? GPT is a super updated list of blogs that accept guest posts.
When you register you get full access to the huge list as well as our submission tracking software which allows you to keep track of all of your guest post submissions.
So are you ready to try it? Get started with Guest Post Tracker and give this strategy a try. I'd love to hear how it works for your website.