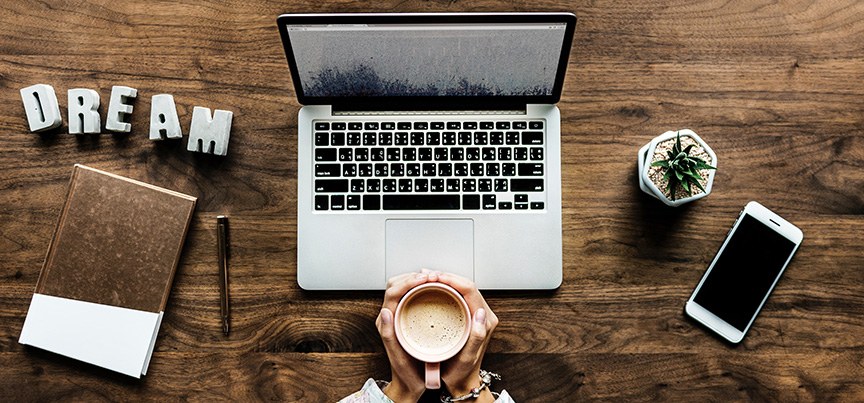 Guest Blogging Tips – How To Get Your Guest Posts Published
One of the most common questions I get from visitors to Guest Post Tracker is, "how do I make sure my guest posts are published when I submit them?"
So using three of the most useful posts out there that teach the most effective tactics (see Resources at the bottom of post) and created these guest blogging tips on how to get your guest post approved with more regularity.
If you're a writer and you've never considered guest blogging, you are missing out on some huge benefits that have been proven over and over to drive traffic and sales.
All the big bloggers have used this guest posting trick – they either started out by guest blogging and made name for themselves by posting on other writers' websites, or now that they're "famous" in the blogger world they accept guest posts from bloggers who are trying to build a name for themselves.
You could be one of those bloggers, if you play your cards right. Getting a guest post accepted isn't an automatic process…there's a technique to pitching yourself to fellow bloggers. It requires research, patience, finesse, and diligence.  In other words, it ain't that easy to get guest posts placed!
If it were easy, there wouldn't be so many terrible, failed guest post pitches circulating the email circuit.  In fact, many of the big bloggers say they get thousands of pitches per year and most of them are simply awful.
So that you aren't simply adding to the ocean of failed pitches, here is the ultimate guide to getting your guest post approved.
Why guest post?
Guest posting is still a hot item for writers who want to increase their backlinks, raise brand awareness, and increase traffic to their websites.
Backlinks. If you want your website to rank someday, you'll need some quality backlinks from authority sites.
Authority.  A byline on someone else's blog is a nice shot in the arm to your authority as a writer or as an expert in a certain field.  It acts as a form of social proof, which is a key indicator of authority. It's also super helpful for promoting your "brand": the more exposure the better.
Traffic.  When you write a guest post, very often the blog host will let you put a link to your own website. That means referral traffic for you!  Sometimes they'll let you put links to your social media, too.
Where to guest post…what to look for.
Now that you can see the benefits of guest posting, it's time to begin targeting some blogs. There are many steps to take before you finally send your pitch and before you write your very first guest post.
First, know what you're looking for.
You don't necessarily get much "authority" from a blog that simply accepts every post from every writer. There are some major collections of garbage out there, so avoid these.
What you want is a blog that's clearly edited for quality and which carefully considers the target audience so as to present an engaging blog for readers who will come back again and again.
What you want is a blog that has a real set of followers.
Blogs to avoid:
If a blog has a post on finding the best credit cards for students next to a post on anti-aging skin care, then your Spider Sense should be tingling. These are highly competitive (read "money-making") areas of internet commerce that don't have a whole lot in common with each other except there's money to be made.
Any blog that has posts about both of these topics might simply be a blog mill that won't help you with all your objectives.
Now, narrow your list.
You should have a pretty long list of guest blogging opportunities by now. It's time to weed out the undesirables and focus on the best. Weed out these types:
Blogs that don't let you link to your site/social media account
Blogs whose followers would not make good targeted traffic for your site
Blogs with huge social media accounts are great because if and when they post your article, they'll hopefully also tweet it, share it, or otherwise spread the word on social.
Butter them up before you ask for a guest post.
Before you send out your requests, work on ingratiating yourself first. There are essentially three ways to make a name for yourself with strangers:
Spread some love (about them) on social media.
Post some authentic comments on their blogs.
Send the blog owner an email.
Twitter is a fantastic spot to get acquainted with someone in your field.  But don't just retweet- engage!  The nice part is, your Twitter headshot appears every time you make contact.  That provides a wonderfully helpful visual memory jog for the blogger you're trying to get to know.
Once you have a reason to actually email that person, include that same profile picture in the email and they'll make the connection:
"Oh yeah, that's the guy with the orange shirt…he always has something interesting to say on Twitter".  
Blog comments are another way to make yourself known before you go in for the pitch with guest posting. Of course it goes without saying (but it needs saying anyway) that your comments should be thoughtful and legitimate…they'll love you for it.
Finally, for the biggest leap into risky territory, you can try emailing the blogger. Remember: this is foreplay, not the actual pitch.
Flattery always works to soften someone up, so send them a note, for example, to express how much one of their posts made a difference in your life.
Be specific about which post you mean, and take the time to find one that truly speaks to you so you can write a halfway decent (authentic-sounding) note.
Now, brainstorm some topics.
Since you'll need a little time between the buttering up stage and the actual pitch (perhaps a few weeks, during which you should continue the buttering techniques), here's what you should do in the meantime: make yourself a list of winning topic ideas.
"Winning" has a couple qualifications:
The topic should be incredible: fascinating, of course
The topic should be relevant to the blog for which it is meant
So…you'll have to forget that idea you had about writing one piece of content and putting it up for grabs to the first taker. Plan on writing a post that's completely tailored to each blog you write for. Believe me, tailoring it to each blogger is a winning guest posting strategy https://lekarna-slovenija.com.
Take these steps to ensure that the post you write is relevant for the blog to which you are submitting it:
Read the blog and find out what's already been covered. Sometimes the blog hasn't covered a particular topic in quite some time and you can do an update. Referring back to the original post means major bonus points for you, but be very careful not to criticize. It's easy to step on toes in this business so be respectful: just because an old post is outdated, doesn't mean it wasn't cutting edge at some point in the past.
See what other guest bloggers have managed to get posted. This informs you on what type of guest posts this blogger likes to see.
Gauge audience expertise with your topic. Technical levels vary out there, so know the audience. Jargon-filled posts are OK only if the blog readers have the necessary background knowledge to handle that type of writing.
How to ask for a guest post…what NOT to do.
Pitches get rejected when they look like spam. But even if they aren't spammy, they can be so poorly conceived that they automatically disqualify your pitch, just as if it were spam.
Quickly, here are the worst offenses you can make in your pitch. They're quite obvious, so then we'll move on to some real pitch advice for people who already know better:
Worst Pitch Mistakes:
Grammar errors
Lack of personalization
Lack of research on the blog in question
Saying only that you want to place a guest post (no "WIIFM")
How to get in…what you SHOULD do.
If you keep at the forefront of your mind the idea that you're pitching to offer value to the blog owner, all these bits of advice you're about to read should naturally fall in line and make total sense.
Erase from your mind that you need something from the blogger. Bloggers simply don't care about your needs- they care about their own! Therefore, once you switch your focus from you to them, you're on the right track.
On that note, here are some specifics to remember when making your pitch:
Make your pitch personal.  Read the blog, find out about the blog owner, see if they're currently involved in big projects, analyze their comments, and take a look at their writing style. That way, with insider knowledge, you can offer what they need, rather than what you need.
Clearly state how the readers will benefit.  Ultimately, your target audience is the blogger's target audience and you both want to please them.  Stating what's in it for the readers will help the person reading your pitch visualize success with your post.
Eliminate the grunt work for the blogger. Submit your post in .txt format so it's ready to go into a blog. Make sure there's no extra work to be done, or they won't choose your post. Don't submit something that needs to be formatted or edited.
Set the right tone in your pitch. Don't be too confident but don't be a wet noodle, either. Here are some phrases that are either too humble or too arrogant (and a third one that's too formal):

I'm humbled by your writing- please accept this meager offering
Here's an awesome piece that will blow your readers away!
It's come to my attention that you accept guest posts. Please accept this post as commitment to a beneficial relationship between our businesses.

Make a person-to-person connection. Don't make the blogger feel as if you're doing a blanket request to all bloggers with your pitch.  Tailoring the pitch should take care of that, but it helps to come across as friendly and helpful, too.
Add a touch of humor (if you can swing it). Making the blogger smile will carry your pitch further than anything- but this takes extra finesse and caution because it can easily backfire.  Use only when appropriate and genuine.
Do some background checking. Check out the "About Me" page on the blogger's site, or see what he/she's doing on social media. Gather info on their interests, their current projects, or their passions. Twitter streams are good for current undertakings of the blogger you plan to pitch. Look for common interests, or something you can mention in your pitch. The idea here is to show that you did your research and you're serious about gust posting on their site.
Name drop, if you've got some names to drop. Have you already guest blogged elsewhere and you're proud of it? Let the blogger know he or she is making the right choice by selecting you…it's social proof at work. The more well-known the blog, the better.
Look for an opportunity to help the blogger. Look for an opening where your blogging would come in handy for the blogger. Is she going on vacation and you could fill in while she's gone, posting away while she hits the beach? Are they starting up a new blog, and might need you to write for it? Does the blogger have a book that you could promote on your own blog or social media? Maybe they're halfway through a book? You could offer to help them finish the book (or edit), or even brainstorm ideas for new chapters. Offer your services, be of help, and your pitch rises above the rest.
A final word.
Guest posting is a way to market your brand and increase traffic to your website through referral links and maybe through search engine traffic as a result of the backlinks you get from your guest posts.
It works if you treat it as a process, not as a shortcut for reaching your marketing goals. Building relationships with other writers takes time as well as energy, and you'll have to give a lot in the beginning before you "get".
Start now, give it time, be consistent, write a lot of guest posts, and you'll soon be on your way to making your mark. Oh- and don't forget to follow up with all your pitch emails. Good luck!
Where To Go To Find Good Blogs To Submit To
Now that you know how to pitch authority blogs to get them to accept your guest post, you need to find blogs in your niche to pitch.
Because I do SEO for clients every single day I also needed a good list that I could work from.
I spent hundreds of hours searching for and collecting blogs that accept guest posts.
I had friends in the SEO industry beg to share the list with them which I finally did.
I knew that if I needed others who were trying to do blogger outreach could use the list as well.
So I created Guest Post Tracker.
It is my (constantly updated) giant list of blogs allow guest posts and it is sorted by category.
I do charge a very small one time fee to access the list.
I charge the fee so that blog owners don't get slammed with thousands of requests, and so I can afford to keep the list awesome and updated.
Once you join, I also have video tutorials that teach you how to use blogger outreach to dominate the search results. I show you some pretty sneaky tactics that force other blogs to pass maximum link juice to your site.
Give it a try. Get our list now.
Have you heard about our Premium Guest Post Service?
Let us do the hard work for you!
With our Premium Guest Post Service, we write quality content relative to your site/niche and secure a guest post spot on key-industry specific sites.
Our guest posts contain an in-content link with your choice of target URL and keyword. Learn more about our premium guest post service!